Shoes
---
My friend told me that when riding a motorcycle it's better to wear shoes that don't have laces. So I've been wearing laceless Doc Martens. The part that touches the shifter has gotten worn down.
I went into a motorcycle shop and looked at one of their riding shoes. It said it had some extra padding in the part that touches the shifter and some other reinforcements.
The thing is it looked like a regular hi-top with laces. I've looked online at RevZilla and found other shoes like this and they also have laces. Here's an example.
https://www.revzilla.com/motorcycle/...t-ace-wp-shoes
Any opinions on this? What kind of riding shoes would you recommend for commuting? It would be nice if I could get a shoe that I wouldn't have to change out of after arriving at work.
Would this be good?
https://smile.amazon.com/Timberland-.../dp/B000VX37WO
---
Last edited by ex-ninja; 11-24-2018 at

3:15 AM

.
I usually wear regular work shoes or a tactical shoe with the shoelaces tucked inside the shoe. If they have zipper better, so I do not have to untie the shoelaces every time I use them.
Something like this: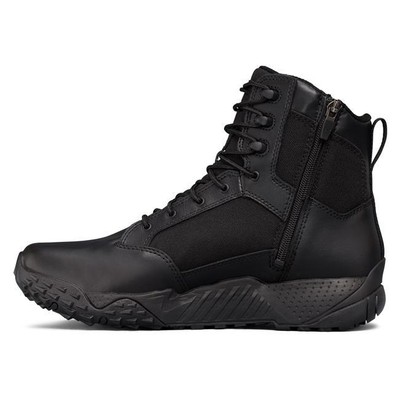 ---
Only two things are infinite, the universe and human stupidity, and I'm not sure about the former. -Albert Einstein.
2007 Ninja 500R
$10!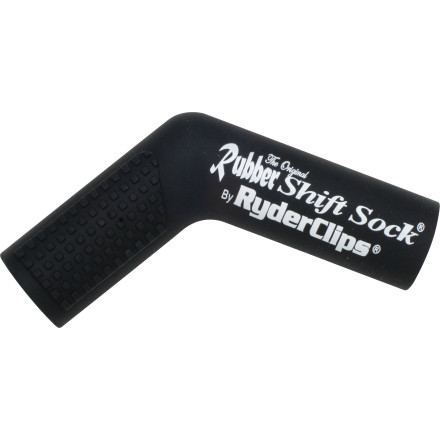 You can get these at CycleGear or just about any motorcycle dealership!
Senior Member
Join Date: Aug 2008
Location: North Bay Area, CA
Posts: 7,525
Quote:
My friend told me that when riding a motorcycle it's better to wear shoes that don't have laces. So I've been wearing laceless Doc Martens. The part that touches the shifter has gotten worn down.

Just my own $0.02 worth of opinion. Laces smaces what do people think riders wore 30 or 40 years ago? Lace up boots that's what.
Look at old pics of dirt track riders from the late 1960s and early 1970s. You'll see plenty of laced up boots.
What you wont see is laces dangling or partially laced up. Dangly bits are dangerous because they can get caught up in all manner of things.
Worst case, even pin your booted foot under a sliding bike....or caught up in a chain and pull your booted foot into it. Gorey mess that one makes is the stuff of horror movies.
I've worn lace up Doc Martins for years. About 25 of them to be honest. I still wear them at times. Also have a couple of pairs of Alpinestar short touring boots that are lace up.
As for lace less options, there are plenty. Engineers boots are slip on and Harley riders have worn them for decades. There are any number of touring boots you could choose as an option.
Then there are road race boots which honestly are over the top for most riding situations. But hey, there are those that wouldn't wear anything else.
I don't have a bias one way or the other. Every accident is different and what is true for one is not necessarily true for another.
We as riders know if something is a poor choice for riding wear. If you have to stop and think about it, it's probably a poor choice. Otherwise, use your head and common sense in your choices.
If you favor the Doc Martens you wrote about, you could do what I did and have a second leather layer sewn on to cover the toe and shift area....buuut....you gotta have a good old school cobbler around who can do such things.
In my mind anyway, the only legit thing about going with a lace up specifically made for riding is the added armor for the ankle joint. Otherwise a pair of relatively inexpensive moccasin toe construction boots is perfectly fine......sean
---

To view links or images in signatures your post count must be 10 or greater. You currently have 0 posts.
My garage: 2000.5 Aprilia Mille R, 2000 Ducati 996, 1994 EX500 basket case, 1993 Ducati 900 SS, 2004 Suzuki GSXR600, 1992 GSXR750 oil boiler, 1983 Suzuki XN-85 Turbo

Junior Member
Join Date: May 2012
Posts: 20
I agree with the above that as long as lace loops aren't flopping around by the foot, there isn't really a problem. I started with engineer boots, but the safety issue is that slip on boots also slip off. I've done velcro closures ever since.
The shifter toe reinforcement is nice, but it takes years for a rubber covered peg to wear through leather, or more often Lorica. You can take a tip from skaters and put a Shoe Goo reinforcement on by yourself.
I'm very partial to dedicated motorcycle boots, as they have soles that are not too grippy. That may seem counterintuitive, but if the sole grips too well, that can very well mean broken bone instead of keep rolling or sliding or whatever in a nasty situation.
Might I also add...zippered boots, especially if they're zipped on the inside of the ankle, can lead to paint chipping. I noticed on my new Versys after a few weeks that there was wear on the painted case covers. Couldn't figure out for the life of me why a brand spanking new motorcycle would do that...until I finally figured out it was the zipper rubbing against the case.
Senior Member
Join Date: Jan 2016
Location: Colorado Springs
Posts: 678
I like zipper as they tend to be more waterproof than laces. I also change shoes when I get to where I am headed, but no one likes soggy socks.
I have 5000 miles on a pair of these in all kinds of weather. They zip and velcro on the outside. They are flexible enough to walk around in, but I just keep a different pair of shoes at work and change when I get there.
https://www.revzilla.com/motorcycle/...SABEgIvVPD_BwE
---
John Z.

If you can't explain it simply, you don't understand it well enough. -Albert Einstein
I have been wearing my cowboy boots for over 15 years
Watch out for those oil spills from cagers though, flat sole boots will show no mercy
---
2000 Kawasaki Ninja EX-500R (Brand New - Today)
Junior Member
Join Date: Mar 2019
Posts: 20
---
I found these at Walmart and although they are not super durable, for about $40, you can't go wrong. They have a zipper so its easy to get on and off and they stay tight when zipped. They also have a slightly taller version that is about 2" taller than these, but the shorter ones I think offer a good balance of ankle support and movement compared to the taller ones.
https://www.walmart.com/ip/Intercept...lack/518099431
The only gripe, is that I have huge feet, so its a little cumbersome moving my foot to go from up-shifting to down-shifting, as i have a hard time moving my foot without going out and totally around the shifter compared to wearing sneakers (only wore sneakers once going around the block)
We'll see how long these last, as I only wear them while riding, but I am very happy with them so far for a budget shoe!
Senior Member
Join Date: May 2017
Posts: 420
Wearing anything except a full-on riding boot, with armor, is a mistake you may regret the rest of your life. All the small bones in your ankle are very fragile, and even a no-speed/low-speed low-side crash can easily crush them. An ankle is not like a damaged wrist that you can use the other side, you have to use both ankles any time you walk.

I have a quick commute, but never leave the house without my A* SVX boots and everything else.

You need to be prepared for the worst - every time out.
Junior Member
Join Date: Jan 2019
Location: Dallas, TX
Posts: 29
Not mentioned here, but I'd suggest a heel-toe shifter lever for being able to wear dress shoes. There's a million universal fit levers available. These are without a doubt the best solution to not messing up the top of dress shoes.

2 cents on shoes and laces - the laces will break if they get caught in the chain, like all the times you were a kid and rode a bicycle. Wear shoes with a tacky/rubber sole for when you put your foot down. Wear over-the-ankle shoes if you don't want to grind your ankles off if you fall. The rest is up to you.
---
-Marc Marquez is the greatest!-
Senior Member
Join Date: Mar 2018
Location: Hamilton, NJ
Posts: 421
---
1993 Teal/White EX500 6K First Street Bike
Senior Member
Join Date: Mar 2015
Location: Atlanta,GA
Posts: 5,288
Quote:
the laces will break if they get caught in the chain
Just keep the laces tucked inside the boots.