September 11th, Lest we Forget
---
As today is September 11th, I had to pause for a moment and remember those lost on that tragic day.



It's been 18 years now. 18. There are brand new kids I work with who don't remember it because they were toddlers when it happened.



Where were you when you found out?



I was at work. I walked in just after the first aircraft struck the tower. I stood there and watched the second one strike. I knew right then it was an act of war.



I could only guess at the perpetrators but I had a gut feeling it was an Al Qeda affair.. I knew exactly what it meant, and told my section to be prepared for war time footing. Call their families and tell them we might not be home until late.



We went about our normal business, waiting to hear from the major command or headquarters Air Force what the next move was for us. After all, we were the premier air lift wing in the Air Force.



Nothing came. Not that day, not the next, nor even the next. Finally, after 3 days we were called to action. We were ready too, given the time we'd had to prepare.



We did our jobs got mobilized, moved people and equipment to where it needed to be. Then we waited. Waited until we saw the preparations we'd helped build go into action.



When word came we were in Afghanistan and special operators were calling strikes on targets I'm pretty sure everyone of us cheered. Some out loud, some of us quietly.



I moved on from that indirect support role, and into the fight in a direct support role, refueling strike aircraft in the AOR.



Everytime I heard over the radio that there were bombs on target or a weapons expenditure count I cheered inside.



I'd gone to the "pit". I'd seen it for myself. The spot on our nations soil where nearly 3,000 of our fellow Americans perished that day.



I stood down on the platform that was perched out, over the pit and felt the tidal wave of grief and emotion that flooded in from all sides. Never in my life have I been moved like that. It felt like all 3,000 souls were crying through my being.



I will never forget that day. We, as a nation should never forget. Not only those who perished in the most heinous attack ever on our sovereign soil, but those who sacrificed their lives to save others that day.



One gut wrenching vision I carry with me for the rest of my life, was going to the fire fighters memorial at the World Trade Center site. It is or rather was off limits to all but the families of those fire fighters who perished on September 11th. When we were let in, I saw a childs toy car. You know, the kind a toddler would sit in and push along with their feet. One it, scrawled in crayon by a child's hand was a note. It read "I miss you daddy"


I cried like a little child myself when I saw it. It brings back a rush of raw emotion even thinking of that moment while I type this.



THAT is why we can never forget. The brave men and women who tried to stop the last aircraft from being crashed and killing even more and sacrificed themselves in the process. THEY are why we can never forget.



Keep all of them in your thoughts and remember their sacrifice. Remember. Remember them, and also that 18 years later, we are still fighting a war in Afghanistan............sean
---

To view links or images in signatures your post count must be 10 or greater. You currently have 0 posts.
My garage: 2000.5 Aprilia Mille R, 2000 Ducati 996, 1994 EX500 basket case, 1993 Ducati 900 SS, 2004 Suzuki GSXR600, 1992 GSXR750 oil boiler, 1983 Suzuki XN-85 Turbo

On Tuesday a few of my kids asked what they were going to learn tomorrow (Wednesday). I told my 6th graders that we'd be taking a break from learning about Mesopotamia to do my September 11th lesson.

Surprisingly, quite a few of them in my 6 classes that I teach said, "What's 9-11?"
I teach at an upper-blue-collar school and I was not mad or angry...but saddened to hear those responses. You see, we have a generation of kids that grew up and are now parenting and teaching...and they just don't know how important it is to teach this to their children.

I don't think it's on purpose but, rather, a shift in our societies priorities. Facebook, Instagram, Snapchat, etc...have been the first and foremost in the minds of these up and comer's.

Regardless, I taught my lesson. I explained in my best story-telling way of where I was and how the events of that day unfolded. I showed them a 5 minute video of Bryant Gumble's report as it was happening and, I think, it gave my students the feeling of what the country felt as we all watched in horror.

I won't lie, I taught this lesson 6 times to 6 different classes and I had to stop a few times to collect myself. I had to make a few telephone calls to parents and explain why their child was crying in my classroom.

BUT THEY GOT IT!!! THEY UNDERSTOOD! AND THEY LEARNED!

They listened attentively that what we learned from that tragic day falls on their generations hands to NEVER FORGET and NEVER let an event like this happen again! They learned that THIS is the reason we have a moment of silence, that this is why we say the Pledge of Allegiance.

Because on that one day a piece of America was taken away from us. Yet that one day brought the entire nation together. We all remembered what it was to be an American.

I hope my students walked away from my classroom and will NEVER FORGET.
Super Moderator
Join Date: Feb 2008
Location: NEW YORK
Posts: 14,123
Good on your lessons, @
Devilsfan
! Agreed, the reality perpetrated by this dastardly event should never be forgotten nor ignored in the interest of "political convenience".
Saw the plume of smoke from my work location that morning. The visions of people on the upper floors forced to a choice ...jump or burn is indelible. That act of war will always be both emotional and serve to incite me. Sad, recently described as "some people did something"....forum rules dictate I reserve comment, but you can imagine my rage to this open disrespect. Yes, I'm bitter. WILL NEVER FORGET.
---
"Being shot out of a cannon will always be better than being squeezed out of a tube. That is why God made fast motorcycles, Bubba...." quote Hunter S Thompson
Custom Carb Service
To view links or images in signatures your post count must be 10 or greater. You currently have 0 posts.
---
Last edited by ducatiman; 9-12-2019 at

12:46 PM

.
The next town over from where I live now has a memorial park dedicated to a resident(indeed all the flight #93 victims) killed on the plane that was targetting the Pentagon. The central display has a piece of the metal beam structure from one of the towers. Every time I pass by the powerful thoughts and images from that day send shivers down my spine.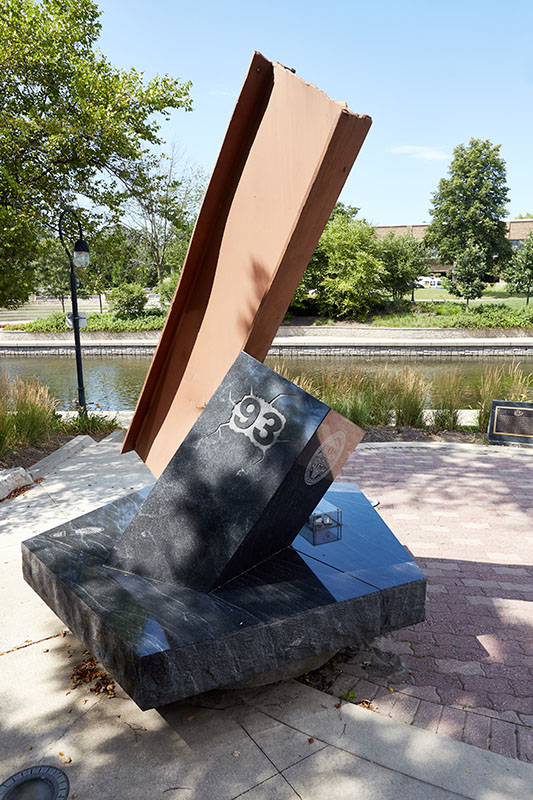 ---
2007 Kawasaki EX-500 Ninja
2003 Honda Goldwing
2001 Honda VFR 800
2000 Kawasaki KDX 200
1999 Ducati 996 BiPosto
---
Last edited by Davenay67; 9-12-2019 at

9:07 AM

.
Senior Member
Join Date: Aug 2008
Location: North Bay Area, CA
Posts: 7,679
Thank you both.
---

To view links or images in signatures your post count must be 10 or greater. You currently have 0 posts.
My garage: 2000.5 Aprilia Mille R, 2000 Ducati 996, 1994 EX500 basket case, 1993 Ducati 900 SS, 2004 Suzuki GSXR600, 1992 GSXR750 oil boiler, 1983 Suzuki XN-85 Turbo

Junior Member
Join Date: Jul 2019
Location: Portland, ME
Posts: 11
A little late to the party. Unlike what I've read so far, I was not able to be at work when the events of that day unfolded. I was in 6th grade, and had just finished lunch. Just like everyday after lunch, we went back to homeroom and watched 20 minutes of news. It was shocking in many different perspectives. I believe those events had some influence on the professions I have chosen since graduation. We will never forget. It saddens me to read about the generation who doesn't understand what happened.