Discussion Starter
·
#1
·
ys,
We bought this bike last summer. It's been running great, but my brother went down monday night.
Story:
He said he was turning right, so he was slowing down, locked up the rear. The rear tire went to the right then high sided. The rear brake pedal is bent up, and the handle bar is bent into the tank. He said he was going 35 ish but I'm not sure. It does ride fine, but you need to turn the handle bars to the right about 10 degrees to get the tire to be straight. Here are some pics to clear it up.
Gas tank dent: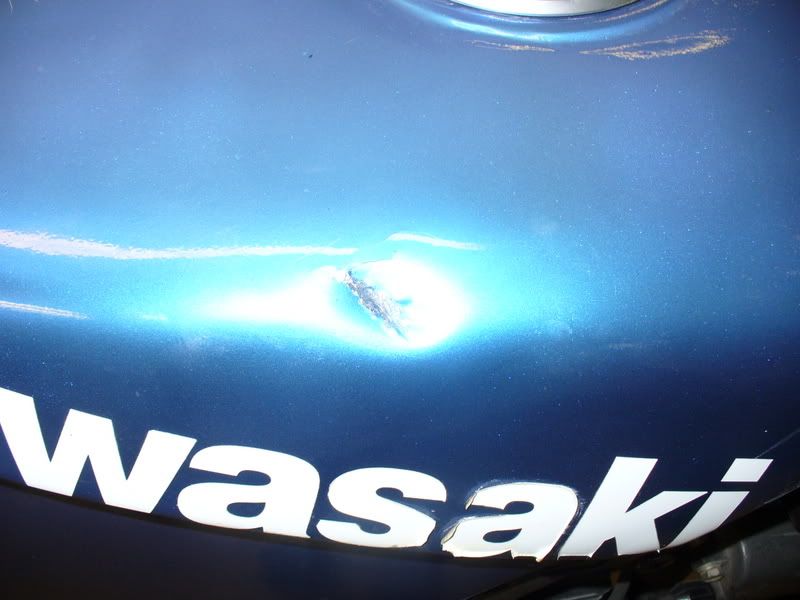 Tire/fender: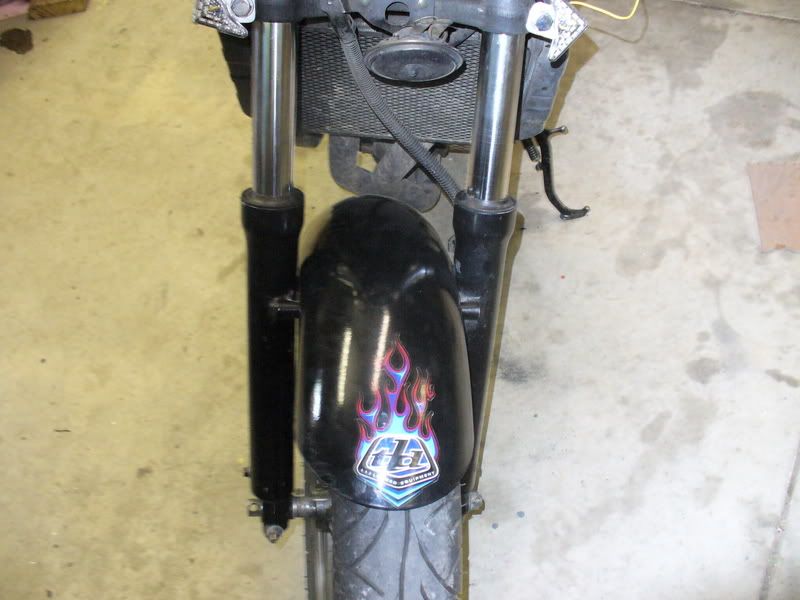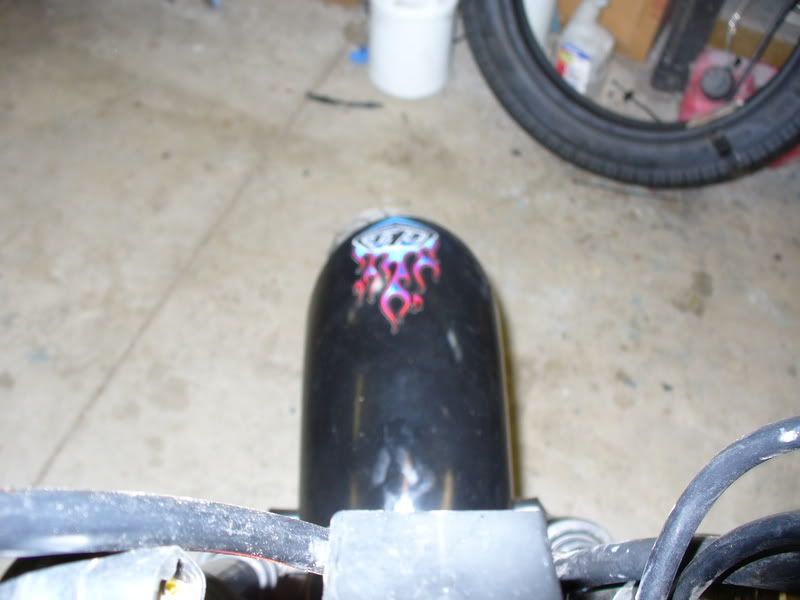 So if the tree seems straight to the tank the tire is turned to the left a bit. We took the fork axle, wheel, and fork tubes out. As far as i can make out by my eye balling it, the axle seems straight, the forktubes seem straight. But the right tube sticks out a bit further than the left at the bottom about 1/2" at the bottom. I can't see what is bent if anything, it seems like it would be the forks but they seem straight, I dont know how much they would need to be out to cause that, it also might be the triple tree. Anyone with any experience that might know whats messed up or if you guys need more pics let me know. Thanks.
Nate