After I don't know how many months of the mosfet Ducatiman sold me laying on my work bench, I finally got a mounting spot figured out. I have a gen1 and the side panel fairings give you less space to work with than the gen2 fairings, so I had to get a little creative with mounting. Finally settled on the small void inside of the tail fairing. Yes, I know this is where the tool bag is located, but I've never had one and almost always have a backpack with a few tools, so the space is unused.
I did have to modify the frame ever so slightly. There is a small hook that protrudes off an otherwise flat surface for the rubber hold strap for the tool bag that I lopped off. I got the mosfet situated as far back without pinching the wires for the tail lights and license plate light. I then drilled a single 6mm hole in the plastic rear mud guard, ran an m6 bolt through the regulator and the mudguard, snugged it up with a nylon stop nut and that was that for mounting.
The original wiring adapter for the mosfet to the EX wiring harness was obviously too short, so I contacted Ducatiman once more and he graciously made me one to a longer specification and I will be returning the standard length one back. The length of the new one is 15 inches and was just right. I forgot to take a picture of how I routed the wiring, but you can see how it is started here. It runs up and over the top of the frame on the left side of the bike, right in front of the mount for the grab bar, then drops down directly underneath the hinge point for the seat latch and related key lock.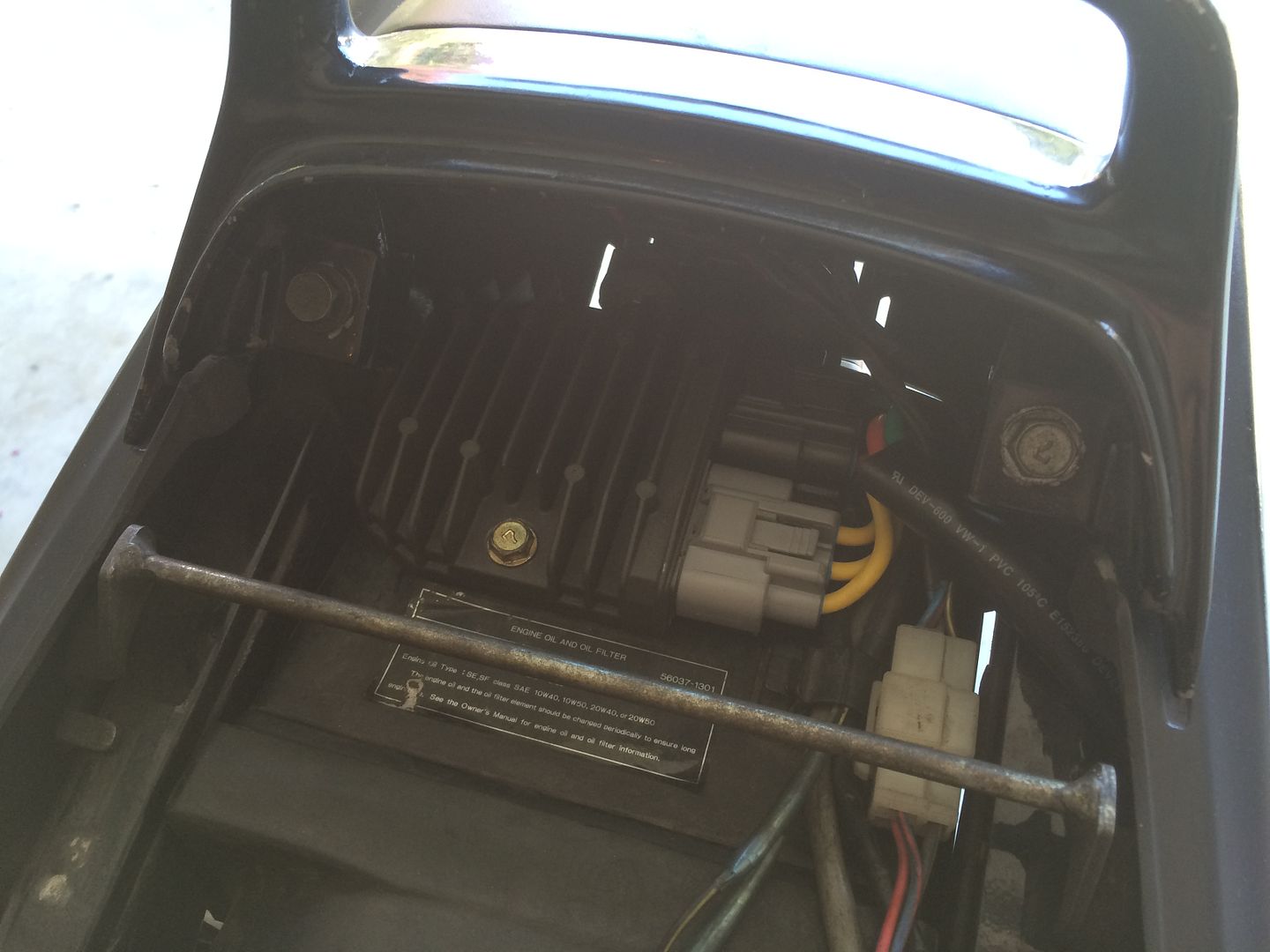 With the original regulator out of the way, I found it to be a perfect location for the remote reservoir for the Works rear shock I have installed, finally getting it out of the way of the side panel fairing. You can also see where the mosfet wiring plugs in with the stock harness. Neat and tidy.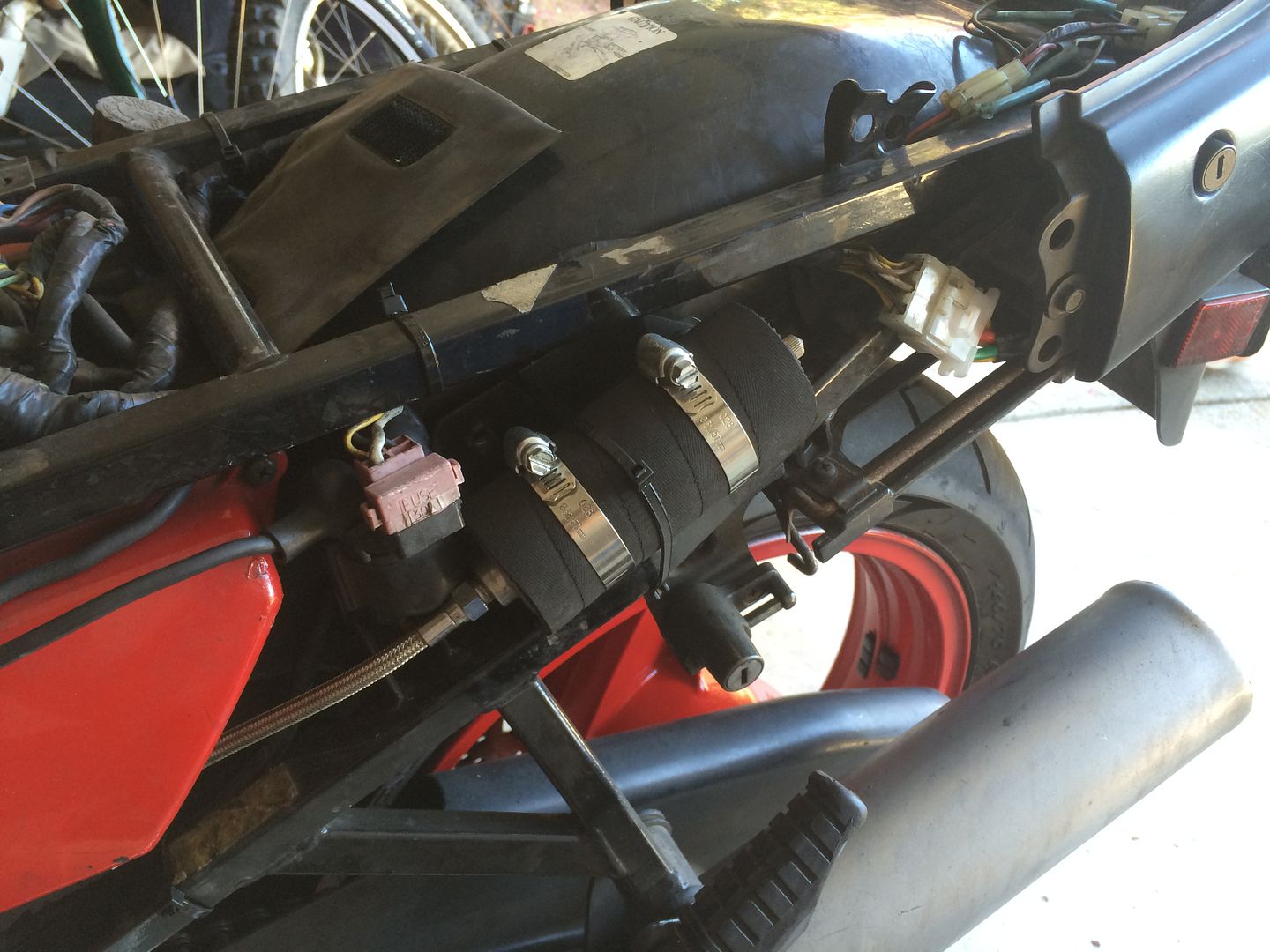 The seat and side fairing clear everything quite comfortably and you can't even tell anything has been modified unless you remove both.
Thanks for the help
@ducatiman
!