Discussion Starter
·
#1
·
I am swapping a Gen2 engine into my Gen1 frame. While I know that this has been done many times by just modifying the flywheel my swap will be slightly different. As of 2011.02.10 this is a work in progress but my expectation is to have the bike completely swapped over by the start of the 2011 riding season.
My intentions are to not modify the Gen2 engine at all. Obviously that means using a complete Gen2 wiring harness. I am also intent on maintaining the Gen1 handlebar switches as well as the Gen1 speedo. In addition I will be mounting a Works Performance rear shock and rebuilding the front forks with new springs.
I know that there will need to be some wire harness pin swaps as well as other changes and I hope to document them all here in one place for future reference.
First step was to remove all the body panels and engine connections: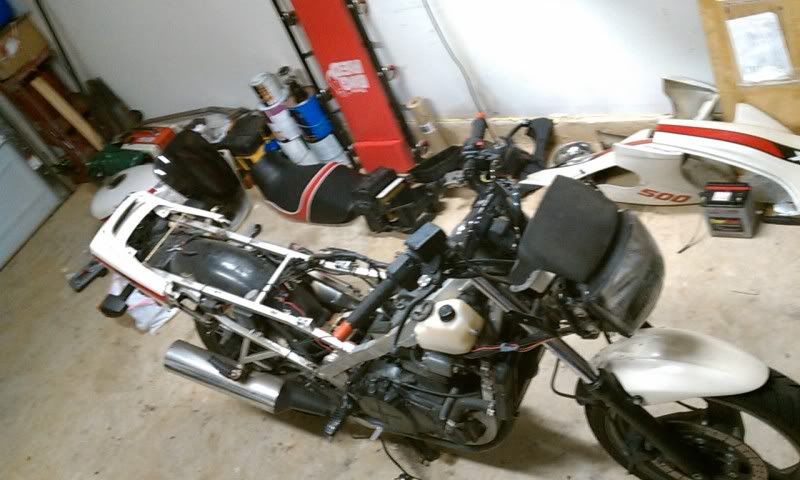 Old, Gen1 engine, out (and up for grabs [for free]:
http://www.ex-500.com/index.php/topic,29776.0.html
.
See my other "How To" if you need help removing the engine from your EX/500r:
http://www.ex-500.com/index.php/topic,19893.0.html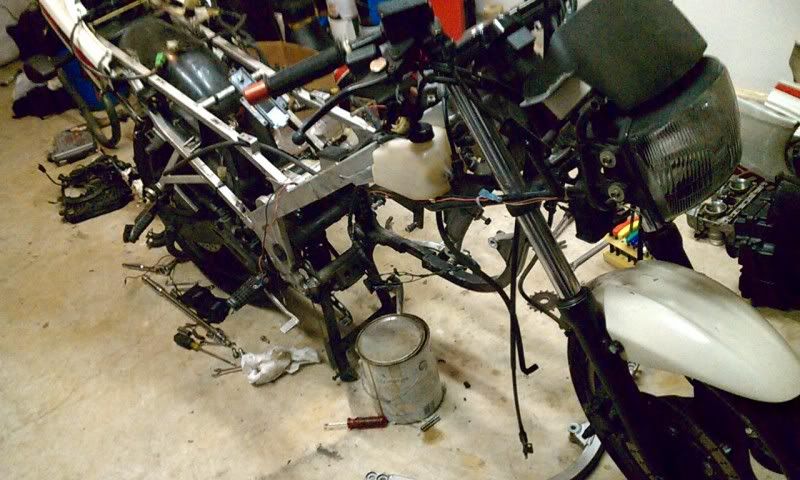 New (to me) Gen2 engine mounted: