Discussion Starter
·
#1
·
When I turn my handlebars all the way to the left, there is nearly half a centimeter of clearance between the bar and the gas tank. This is obviously a problem as my hand, especially when wearing a glove, is a bit wider than half a centimeter. I bought the bike this way, so it's not a product of something I can refer back to. Also, when the handlebars are straightened, the front wheel isn't straight, but is slightly turned to the right. Someone must not have been meticulous when doing something with the forks (changing the wheel maybe?). Anyhow, I don't think that holds any bearing on how my handlebars nearly strike my tank on the left side. On the right side, there's plenty of clearance. I looked at the lower triple tree, and the steering stops appear to be fine. In my mind, the only other explanation is that the bike went down with the bars turned all the way left and the force pushed the frame slightly.
It makes sense for a moment, and then I consider the fact that there are no clearance issues on the right side. Me thinks there'd be an obviously larger area of clearance on the right if the frame was bent.
This is a real pain in the ass. My only thoughts on fixing this problem are along the lines of makeshift solutions. Such as, attaching something to the steering stop on the lower triple so that contact with the frame is made sooner. Maybe I could epoxy a piece of flat-stock? There's a ton of "temporary" things I could do. I am posting here in hopes someone will be able to give me advice that'll actually
fix
the problem. Or lead me to conclude that the frame is in fact bent.
Here are some pictures. I apologize for the blurriness, the lighting was poor, and the flash would just bleach the surfaces beyond recognition.
Above view, bars turned all the way left (you can kinda tell it's a little close to tank from this view):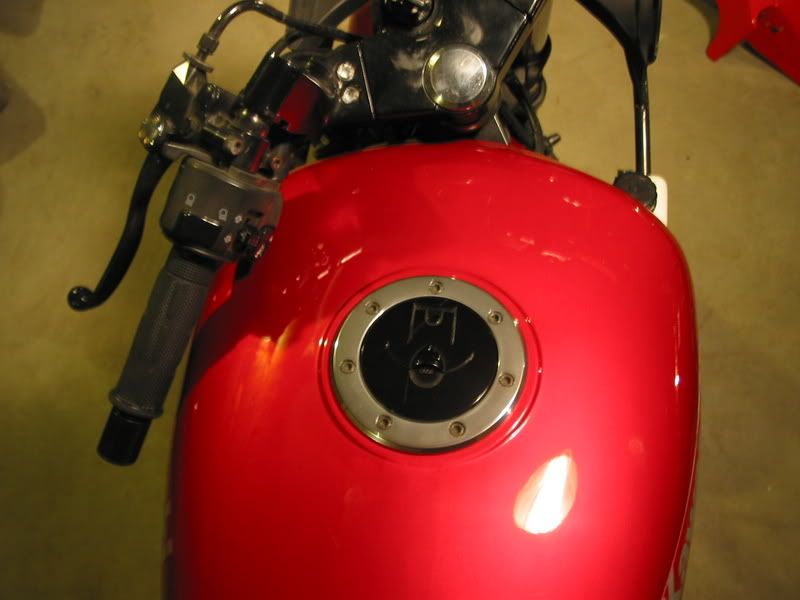 Left side (hella tight in there!):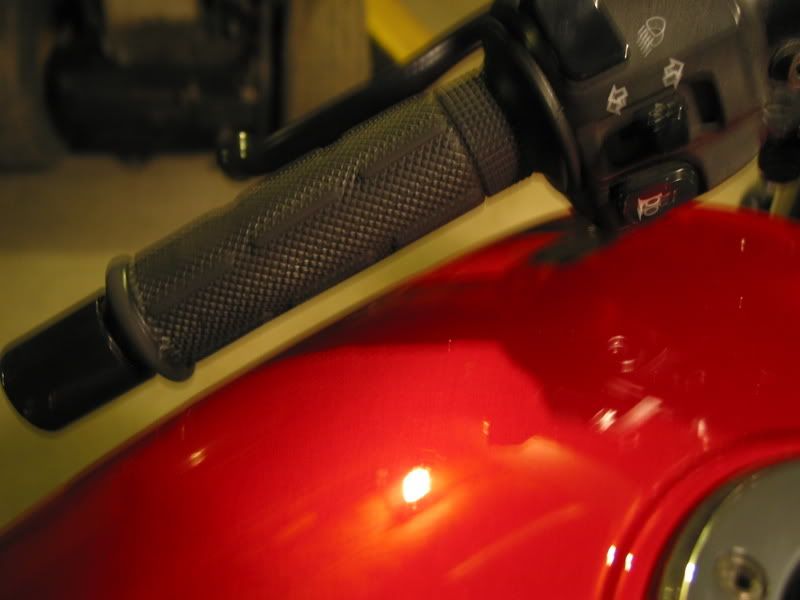 Right side (no clearance issues):