Discussion Starter
·
#1
·
Okay, so here's a suggestion I'll let you guys kick around. I saw it on another website I frequent, so it's not actually mine.
For all the EX's we see in our travels, many are clearly on this board or aware of it. If we were to create 'tag cards,' we could slip then onto the gas tank clip of some of the EX's we see parked, and invite them to join the board. If they're not interested, they don't come.
The card could be similar to the one shown below.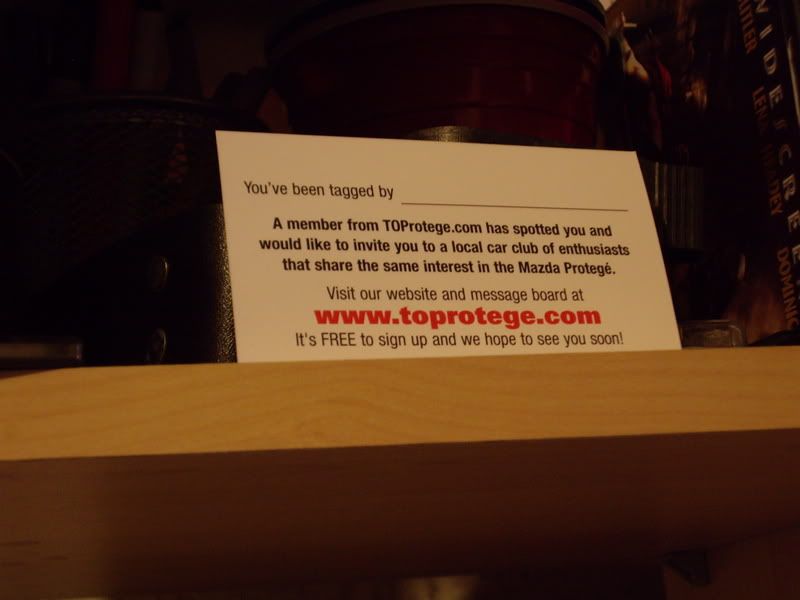 Maybe one of our more graphic design oriented members could create a simple JPEG, and anybody who wants to participate can print off a few cards themselves at home, or take the Jpeg to your local wal-mart to print wallet sized copies for a few cents?
And now the idea is out my hands!